---
News & Events:
Come visit us at the CLA Conference; November 3 – 6, 2016!
Sacramento, California
 
Dear RTI Customer…
We are fully committed to the motion picture film equipment industry, especially for our film & video digitization customers. We remain the largest manufacturer and supplier of specialist technology for the important content preservation and migration field.
We are continuing to expand our service and engineering capability to offer our customers the very best support and service. Please note our updated contact information below…
RTI acquires PIKinc! 
Research Technology International (RTI) of Lincolnwood IL has acquired Public Information Kiosk, Inc (PIKinc) of Germantown MD – a leading manufacturer of Library Outreach and Automation technology.  Both RTI and PIKinc have been serving public and educational libraries for over 30 years and have thousands of specialized products installed worldwide.
RTI and PIKinc have worked together for several years. Today's announcement that PIKinc will become part of the RTI family means the combined companies will be better able to serve library professionals all over North America and Worldwide. It will mean PIKinc customers and users will benefit from RTI's extensive team of customer support technicians and engineers.
Fred E. Goodman, President of PIKinc, a well-known and respected 30 year veteran in the public library community comments: "We are pleased to become a part of RTI which will enable our customers and users to benefit from more resources, support and new technology development in the future".  Fred will continue as Senior Consultant and as a major part of the newly expanded company.
Jonathan Banks, President and CEO of RTI announced the acquisition by stating, "This exemplifies RTI's long term commitment to the Library community and the dedicated professionals who serve in it".   PIKinc provides custom Kiosks which aid Libraries to distribute Media and Books in an efficient and cost saving manner provide outreach and become ever more relevant to their communities.  RTI will continue to invest in technology to maintain and advance that goal.
About RTI:  RTI Companies include RTI: Research Technology International, the internationally known manufacturer of TapeChek professional videotape care equipment, DiscChek optical disc care equipment, and also includes Lipsner-Smith motion picture film cleaning machines, BHP, Calder film laboratory products, FSI and CIR archiving products.
About PIKinc: PIKinc is the leading supplier of KIOSKS for Libraries including the Lending Library™ book and media distribution system; The Library Media Box™ DVDs, Games and CDs distribution system and Automated e-Book Lending Kiosk™ that downloads e-books and lends and retrieves fully loaded e-books without librarian intervention.
PIK's product lines can be found at www.pikinc.net or  RTI's website at www.rtico.com
For more information, contact RTI at 800-323-7520 and/or PIKinc at 866-883-0300 ext. 256.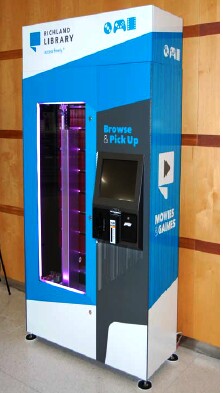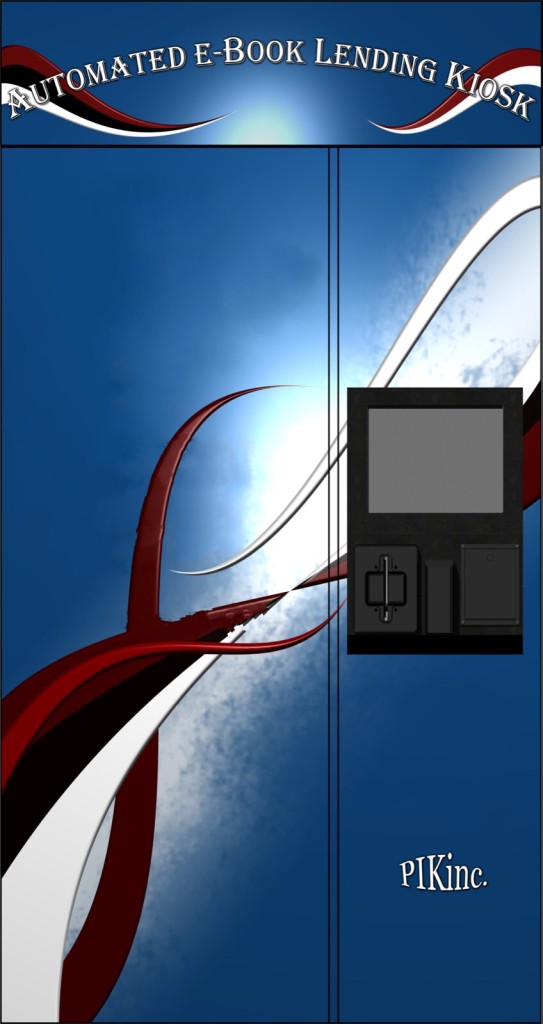 PIKinc MediaBox                         PIKinc Lending Library                         New! E-book Lending Machine
RTI will be keeping busy in 2016!
Recent major exhibitions has kept RTI busy with Motion picture film post production professionals, libraries, archivers and other restoration enthusiasts. RTI introduced many new refinements and features across its very broad range of technology at each show. We were pleased by the positive reaction from our customers and industry colleagues.
In RTI's view, it is essential to continue to invest in finding new ways to make laboratory and post production equipment profitable and successful for our industry, and we are continuing to strive to lower costs and enhance efficiency for everyone. There will be even more technology improvements coming in 2015, so check back often! Call us for more information on how your operation can benefit from our enhanced technology and first class technical support.
UPCOMING TRADE SHOWS:
ICome visit us at the CLA Conference; November 3 – 6, 2016!
Sacramento, California